I am very pleased to announce that after many years of deeply satisfying work, I have finished my new album in December 2021.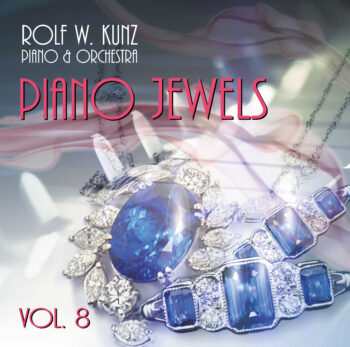 This is the name of my new work, which contains 15 pieces of music, because they have become real musical jewels for ear and soul.
Once again, I wrote and recorded all the piano melodies, with my friend and professional musician Claus-Dieter Zimmer contributing the orchestral arrangement.
The production is available on all music platforms such as Spotify, Amazon, iTunes, Google Play, Youtube, etc..
I also did not miss the opportunity to produce CD's (Compact Discs), which everyone can order from me.
I hope you enjoy listening to our special music.
Your Rolf W. Kunz